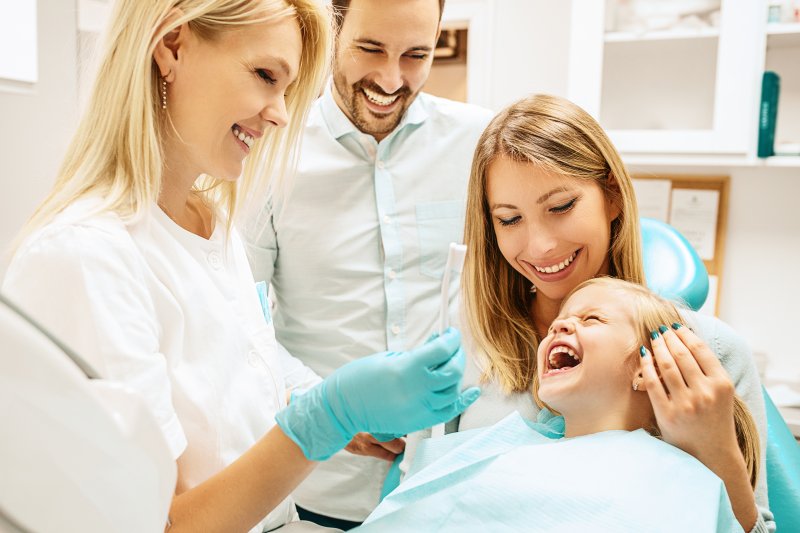 Between going to work and making sure your house is in order, you also want to make sure your children are in good health. With multiple people in the family, it can be difficult to manage everyone's differing schedules, including dental appointments! In order to keep track of everything without becoming overwhelmed, you might want to look into finding a single provider. Read on to learn five advantages of opting for a family dentist in Palo Alto.
#1: Simplifies the Process
Choosing a family dentist means anyone in the household can be treated, regardless of their age. In addition to everyone receiving the care they need; you can also schedule everyone's appointments together instead of at different times of the year. This can serve as a family activity that everyone can look forward to!
#2: Tracks Dental History More Easily
Instead of visiting multiple dentists for different dental issues, it can be much easier for your family to have one provider treating their situations. Moving from one dentist to another might be problematic for your dental care, since your history and chart would be separated between professionals. With a family dentist, your family's dental history can be tracked in a more consistent manner.
#3: Provides a Wide Range of Services
A family dentist can address dental issues for all ages of the household. This means they can provide a wide range of treatments, from dentures for older patients to dental sealants for children. Given their expertise for multiple services, rest assured you won't have to travel between different providers for the dental care your family needs.
#4: Helps Develop Personal Relationships
Getting to know your dentist for a longer time will improve the relationship your family has with them. Your family dentist can build trust and each member of your family can feel more comfortable with the treatments they're provided. The more comfortable you are with the dentist, the easier it is for all of you to express concerns or ask questions. Also, your children will learn to feel familiar with their provider and won't be afraid to receive dental care.
#5: Your Children Can See Your Example
One of the most significant parts of having a family dentist is the chance for your children to see you getting dental treatment. As a family activity, your children could learn the importance of having a clean smile. By showing how you prioritize and care for your dental health, your children will be more likely to appreciate and consider their teeth in the future.
Choosing a family dentist is a great way to streamline your family's dental history and treatments. You'll make your appointments much easier to manage and still have the quality dental care your household deserves!
About the Author
Dr. Branimir Vatavuk, DDS received his degree at the University of Southern California and is a member of the ADA and the California Dental Association. Operating state-of-the-art technology with a passion for family dentistry, Dr. Vatavuk provides a variety of comfortable dental treatments for the whole family! If you want to make a switch for a family dentist, visit his website or call him at (650) 328-7333.