Dental Implants – Palo Alto, CA
Bring Your Smile Back with Lasting Tooth Replacements
When it comes to making your smile look exactly the way you want it to, Dr. Vatavuk is truly a perfectionist. He remains dedicated to expanding his dental education to ensure those who visit are only getting the best of the best. When it comes to tooth replacement options like dental implants, there's certainly no exception. During your consultation, you can expect him to take the time to talk to you and address your concerns upfront, so you can feel 100% confident about your future care before beginning your tooth replacement plan with dental implants in Palo Alto, CA.
Why Choose Branimir Vatavuk, DDS for Dental Implants?
Partners with Highly-Trained Implant Specialist Nearby
Restorations Made from Durable, High-Quality Materials
Kind, Caring, and Listens to Patients' Needs Directly
What are Dental Implants?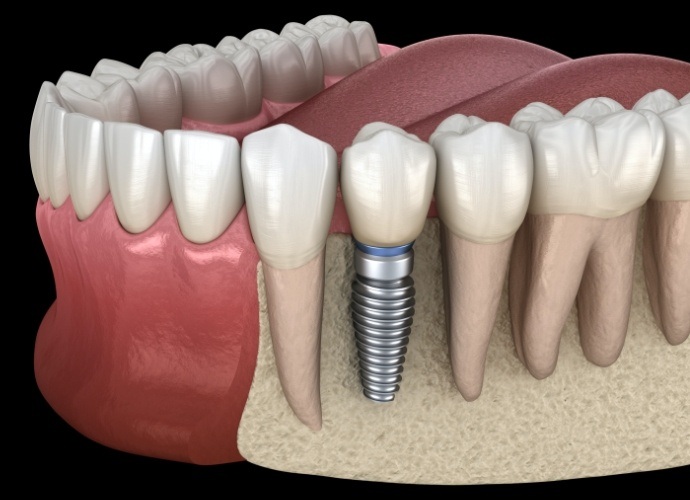 A dental implant is a type of tooth replacement that works to replace the crown portion as well as the root, making it unique from other options like bridges or dentures. Because of this additional function, the replacement tooth not only looks incredibly natural, but feels that way as well. Technically, the implant of a dental implant only consists of the titanium post that sits underneath the gum line. Attached to it is an abutment, which holds a dedicated restoration in place.
The Dental Implant Process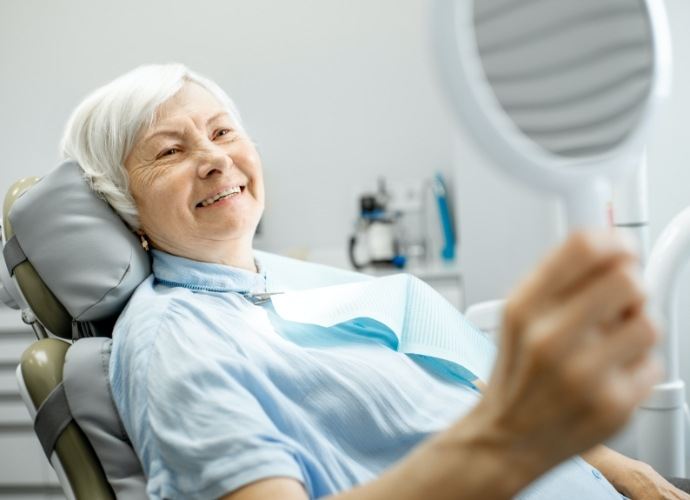 When you first arrive at Dr. Vatavuk's dental office, he'll perform a detailed examination of your mouth to gain a better understanding of your needs. If you are eligible to receive implants, you'll be referred to a trusted team of implant specialists located right across the street where your oral surgery will take place. Upon completion of your dental implant surgery, you'll need to wait several months for the implant to fuse with your bone tissue, then come back to have an abutment (or small connector) and permanent restoration attached.
Benefits of Dental Implants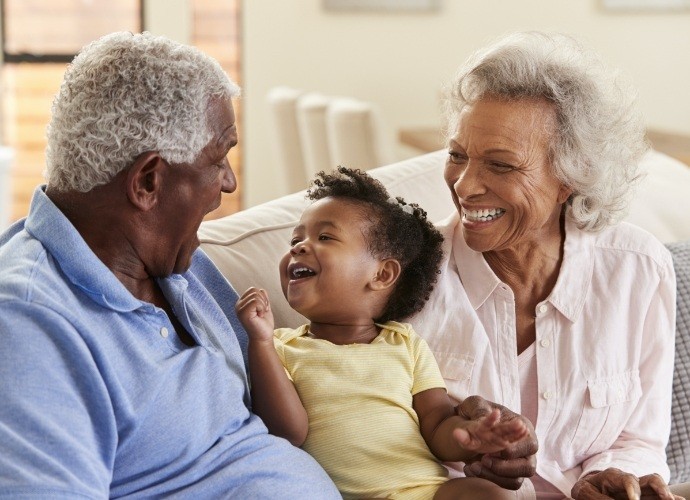 Dental implants do far more for your smile than simply make it complete. In fact, they offer benefits that cannot be said for other methods of replacing teeth, including the following:
Lasts for decades and even for life when properly maintained
Makes chewing even the toughest foods easy and natural-feeling
Prevents shifting of neighboring teeth, keeping the bite even
Promotes healthy bone tissue and a strong biting force
Prevents facial sagging and changing of the jaw shape
Who Dental Implants Can Help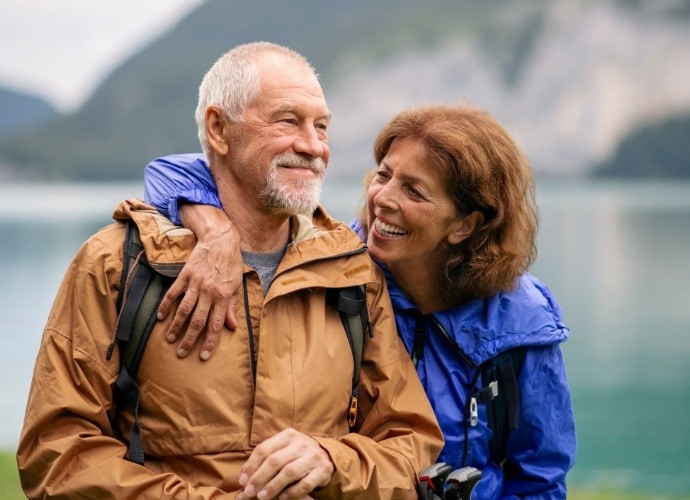 Whether you're an older patient who's ready to move on from a traditional denture or you've had to have a tooth extracted and are looking for replacement options, dental implants make a great solution. Before you start treatment, it's important to confirm with Dr. Vatavuk first if dental implants are the best option for you based on your current oral and overall health. If so, you'll be happy to learn that dental implants are ideal for just about any level of tooth loss.
Missing One Tooth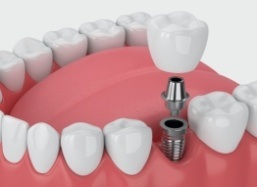 To replace a single tooth, a small incision is made in the gum tissue and a tiny hole is created so that an implant can be placed. Because the implant post is strong enough to hold a dedicated restoration, there's no need to modify existing enamel just so it can hold the tooth replacement.
Missing Multiple Teeth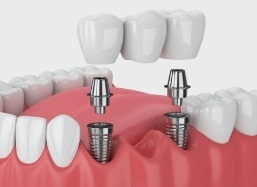 Dental implants are also capable of replacing multiple consecutive teeth, similar to a dental bridge. The difference is a pair of dental implants are placed adjacent to your remaining teeth inside the gap, then an implant bridge is attached to abutments located inside of the implants.
Missing All Teeth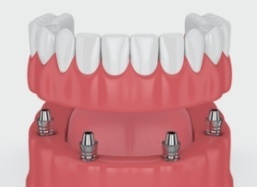 If you have always lived with a full or partial denture, you'll find dental implants to be a substantial upgrade. Depending on the severity of your tooth loss and the amount of bone tissue available, anywhere between four and six implants may be attached to hold a dedicated implant denture.
Cost of Dental Implants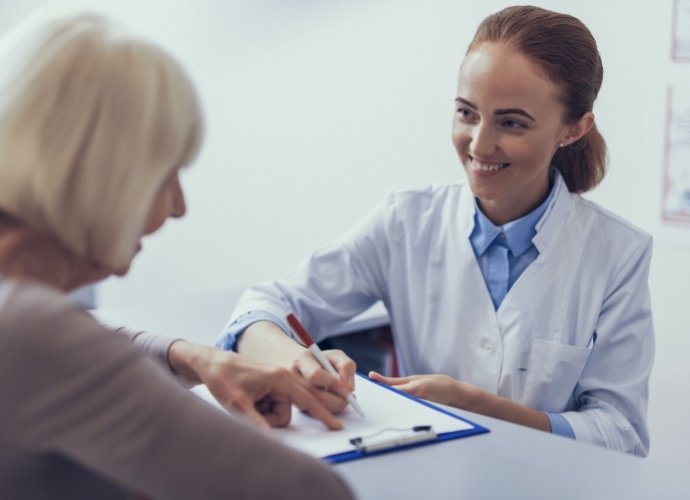 Because dental implants are a complex process, Dr. Vatavuk makes sure to be upfront about the costs you can expect to pay ahead of time based on your specific needs. For example, if you need multiple implants placed or more comprehensive restorations to complete your smile, you can expect to pay more. During your consultation, our team can break down each step of your tooth replacement treatment and the estimated costs then, so you're never caught off guard by surprise fees later.