Restorative Dentistry
High-Quality Materials and Exceptional Attention to Detail
Even with the best at-home oral care routine, cavities can still find their way into teeth. No matter what level of restorative dentistry you need, Dr. Vatavuk will be upfront about what services you need most, not upsell you on treatments that aren't necessary. He works with trusted partners to deliver the most natural-looking and highest quality dental materials available, so feel free to give him a call and learn more about your options for restorative dentistry in Palo Alto, CA.
Why Choose Branimir Vatavuk, DDS for Restorative Dentistry?
High-Quality Materials for Best Fit, Esthetics, and Longevity
Conservative, Data-Driven Approach to Treatments
Always Fair and Honest About Patients' Needs
Tooth-Colored Fillings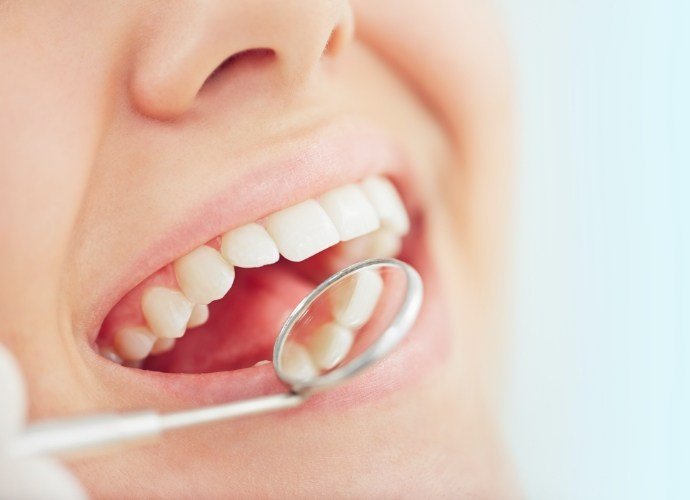 Many people prefer to hide the fact they have fillings if they have the option, which is why we provide tooth-colored fillings at our dental office. The bonding agent used to create tooth-colored fillings are made using the same material for our cosmetic bonding, ensuring it can be easily color-matched to your existing enamel and remain strong for many years to come. Once placed inside of the tooth, we'll mold and shape it so that it keeps your bite even, then harden it in seconds using a dedicated curing light.
Amalgam Fillings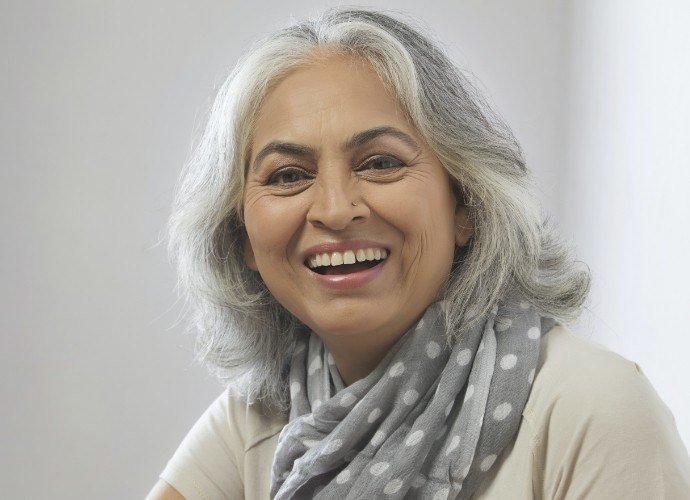 Contrary to popular belief, amalgam fillings are no more harmful to the human body than tooth-colored options, which is why we offer both. Amalgam fillings can last for an exceptionally long time thanks to the materials used to create them. They can also be more ideal for repairing teeth more susceptible to frequent grinding motions while chewing, particularly the molars. Overall, they are generally shown to have better longevity and durability compared to composite fillings.
Dental Crowns & Bridges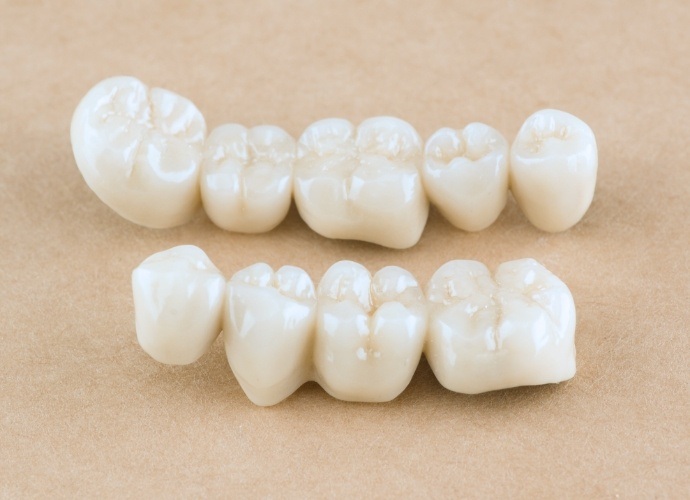 Crowns are considered to be one of the most common dental treatments dentists provide because of their wide versatility. Not only do they restore teeth damaged by large cavities, but they are regularly used to create larger and more complex restorations to replace teeth. This includes dental bridges, which consist of multiple crowns fused together and fill gaps in the mouth left behind after teeth are lost. Whether you need a crown or bridge, we'll make sure it looks like a natural part of your smile.
Dentures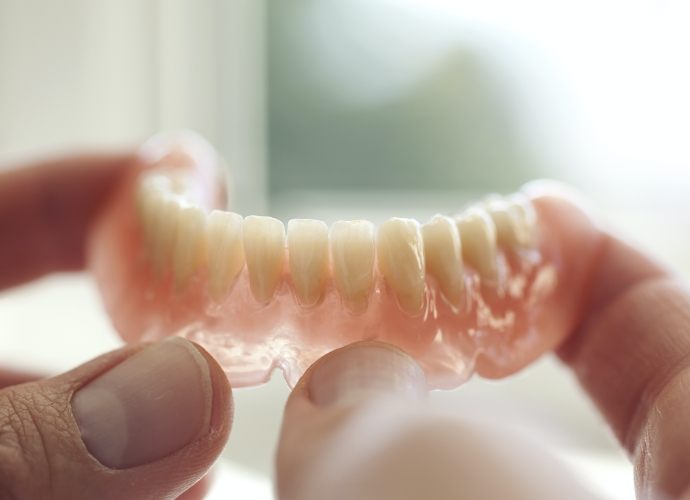 Whether you're missing several teeth throughout your mouth or an entire arch, dentures allow you to replace a large amount of teeth at once quickly and affordably. With a partial denture, a series of restorations are attached to a metal frame that fits inside the mouth similar to a puzzle piece. Full dentures consist of a solid, gum-colored, acrylic base and a series of crowns. Partial dentures stay in place through metal hooks that wrap around existing teeth, while full dentures rely on the natural shape of the mouth as well as suction to the gums to remain stable.
Dental Implants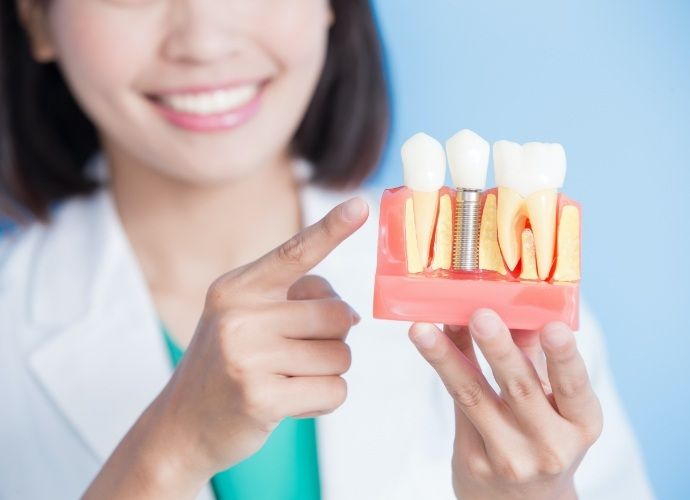 In terms of tooth replacement options, dental implants are hard to beat. Instead of relying on existing teeth to hold restorations in place, they make use of a dedicated, titanium implant that fuses with the bone inside the jaw. Because the implant essentially acts as a prosthetic root, it can last substantially longer than traditional tooth replacements and feel nearly identical to natural teeth. Dental implants are also capable of replacing any number of teeth and are even strong enough to hold dentures for the top or bottom arch.